Press area
What others say and think
How other families have enjoyed their stay with us and what the press has written about us: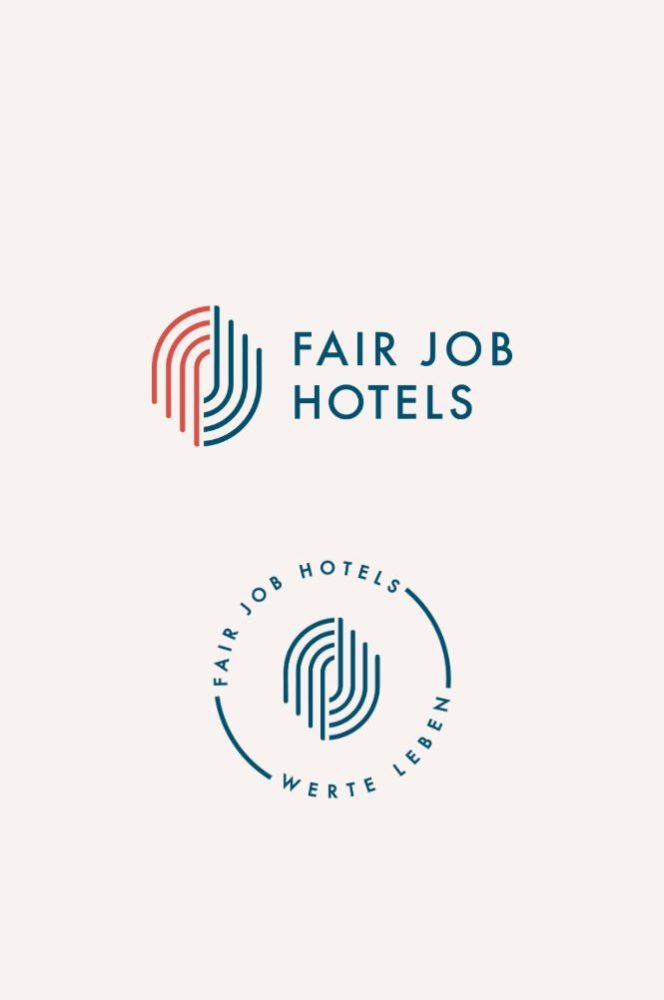 We are proudly a Fair Job Hotel
To ensure the future success of the hotel industry in Germany, Fair Job Hotels, as a community of values based on partnership, focuses on the employees and their individual needs. They are the focus of all our attention. Promoting and challenging them in a fair way strengthens the entire industry and the appreciation of all of us.
We are passionate about hospitality and want to ensure the success of an appreciative hotel industry for the future! Next to our guests, our employees are our most valuable asset. We can only authentically live the feel-good atmosphere and personal service of each individual employee if we focus on fair and appreciative working conditions. A community of values based on partnership with Fair Job Hotels is a future-oriented self-FAIRness for us.
A respectful relationship among all employees and working together in partnership have always been very close to our hearts. With the partnership with Fair Job Hotels, we now want to live these values that we stand for more perceptibly to the outside world.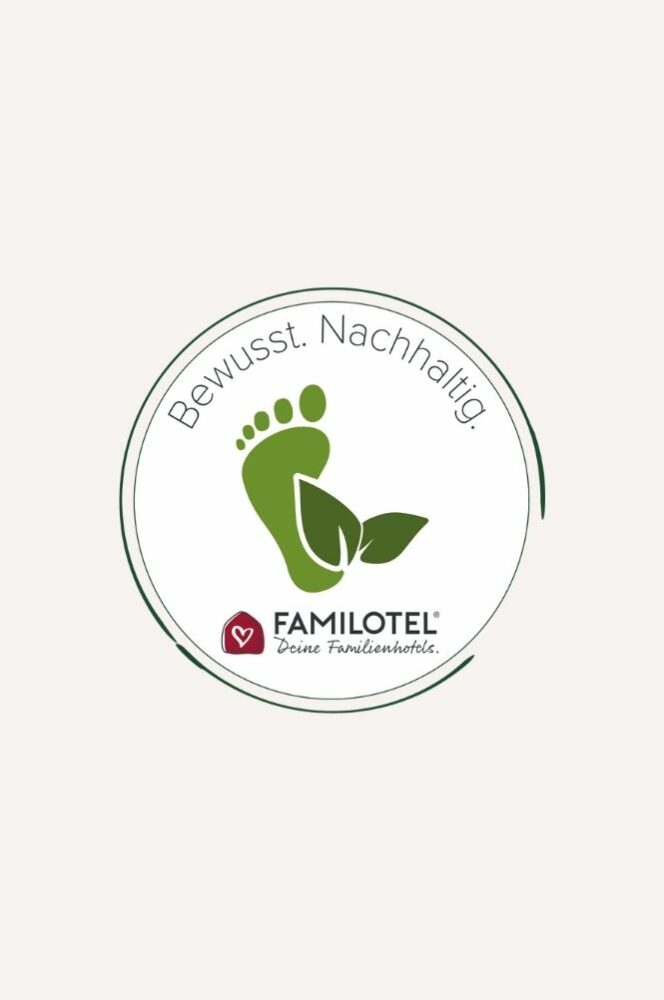 familotel sustainability seal
As a sustainable family hotel, nature is very close to our hearts. We are certified by familotel and are proud to carry the coveted sustainability seal.
And we are delighted to be walking the path to a more sustainable family hotel industry together with familotel.
Familotel and sustainability belong together. Our youngest guests are the parents of tomorrow, our own children the hosts of tomorrow. They should all continue to find an environment worth living in and see the same possibilities and opportunities as we have today.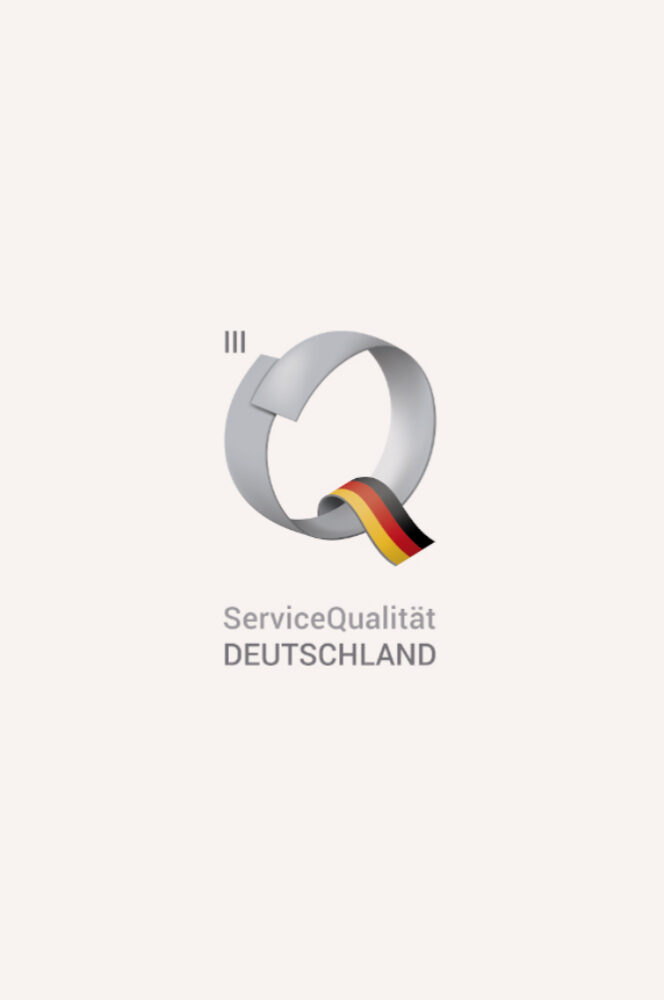 Service Quality Germany
Who hasn't heard the anecdotes and stories about the allegedly "impossible service" on holiday, when visiting a restaurant or shopping in foreign cities? And who hasn't had the experience that good product quality alone is not enough to inspire customers - because the quality of service must also be right.
The training and certification programme ServiceQualität Germany analyses services consistently from the customer's perspective - because if you want to be successful as a professional entrepreneur, you have to know the customer's point of view.
TourismusMarketing Niedersachsen GmbH introduced the initiative in Lower Saxony as early as 2004 in order to make service providers even more aware of the wishes and needs of their customers. Customer satisfaction and customer expectations are at the centre of ServiceQualität Deutschland and you can feel this when you enter a Q-enterprise. Friendliness is no coincidence, here everyone pulls in the same direction and even the smallest details are given the greatest attention! These establishments, which are particularly committed to service quality, are certified with "QIII". In 2021, we were the only family hotel in Germany to be awarded the QIII certificate.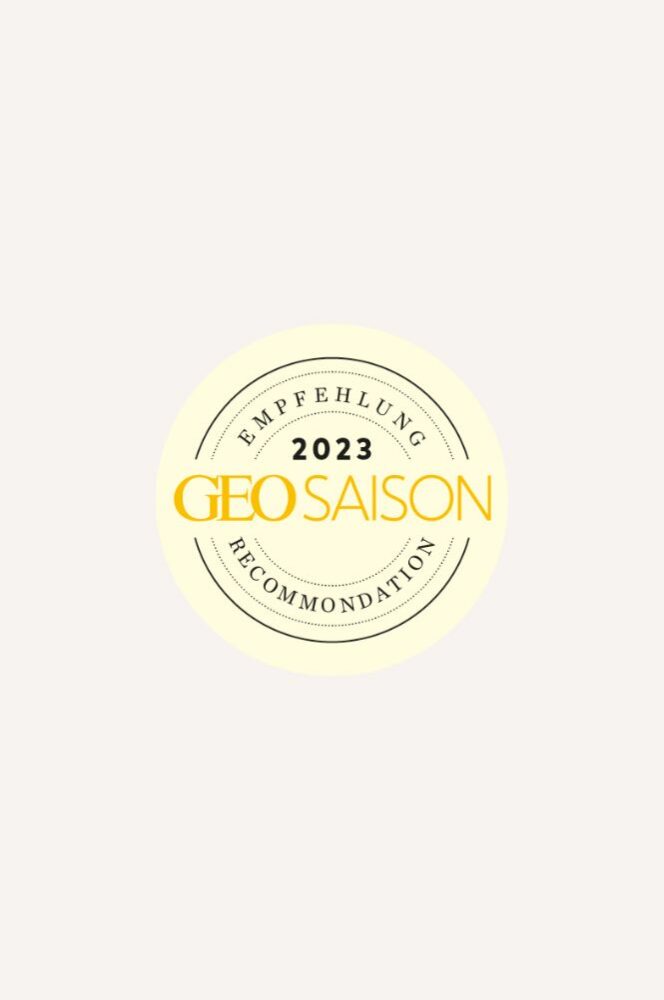 In the top 100 hotels in Europe
The travel magazine GEO Saison chose the best hotels in Europe for the 17th time. A jury of 11 journalists from GEO Saison and experts from the tourism industry spend a year looking for special accommodation across the continent and present the best from ten different categories in the magazine (issue 2/2023).
The jury is not looking for the biggest or most expensive residences, but for that certain something: a special feel-good atmosphere, an innovative concept, a particularly good price-relaxation ratio.
We are very happy to have been chosen as one of the best 100 hotels in Europe!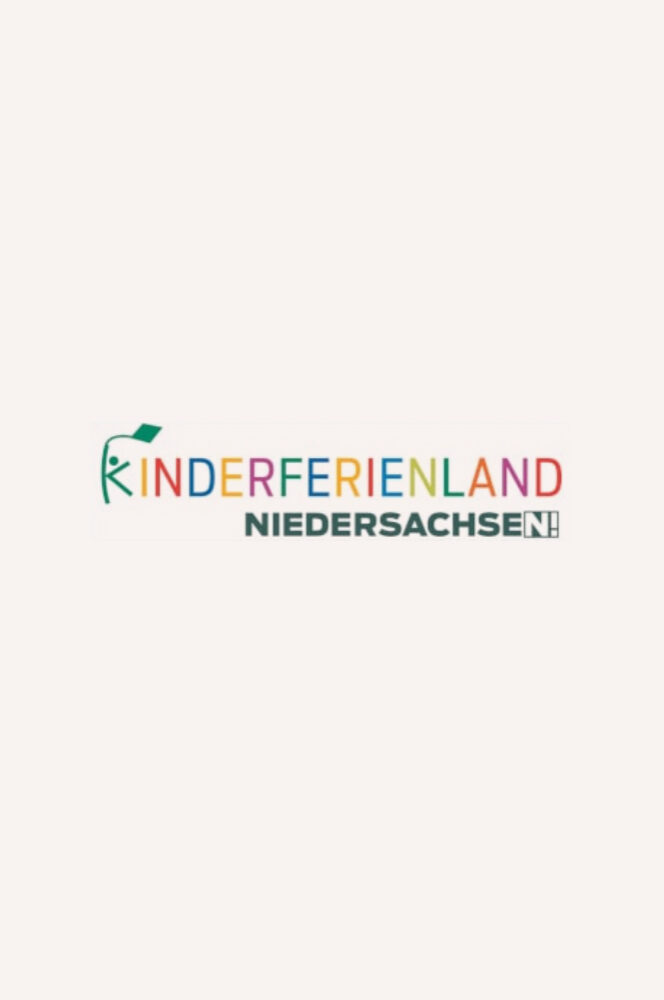 Lower Saxony Children's Holiday Land
In June 2021, we were once again recognised by the Lower Saxony Ministry of Economic Affairs as being particularly child- and family-friendly and now carry the "Lower Saxony Children's Holiday Land" certification for a further three years.

We were put through our paces in around 50 criteria in the categories of service, safety and facilities and are considered "particularly child- and family-friendly".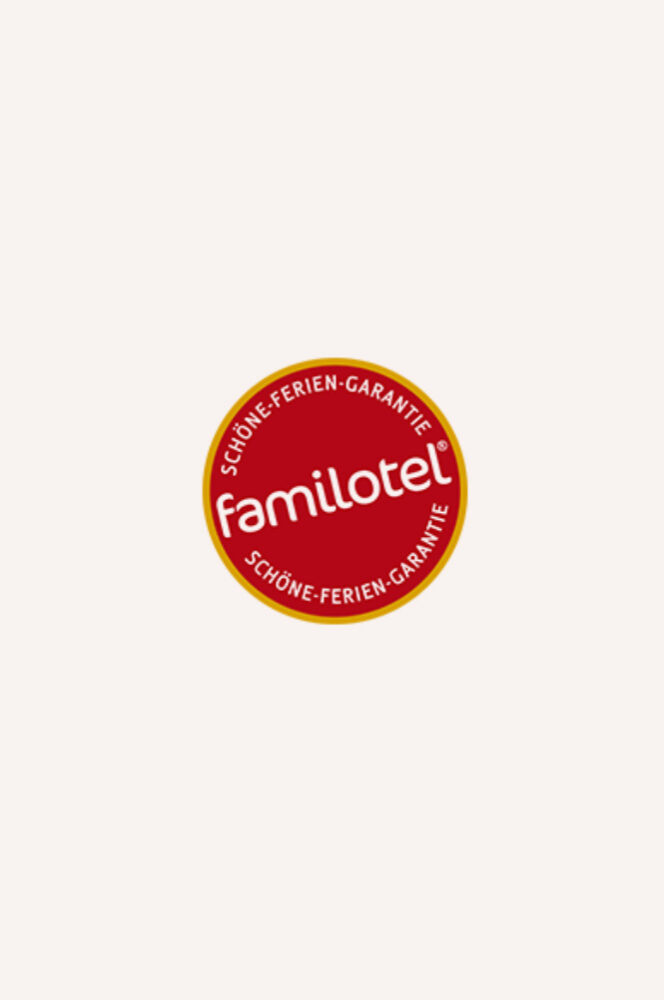 Beautiful holiday guarantee
Family, holidays, Familotel Landhaus Averbeck:
As a specialist for special holiday hotels, familotel combines experience and recreation in baby hotels and children's hotels with play, fun and adventure in a scenic location, carefree atmosphere and in popular family hotels of various categories. With child-friendly facilities and age-appropriate all-round care, TÜV-certified safety and a nice holiday guarantee, the familotel Landhaus Averbeck is just the right place for your next family holiday!

Because here your child is in the best hands and you can enjoy your time together or alone in peace and quiet. If you belong to familotel, you are guaranteed family-friendly travel comfort at the highest level - without restrictions but with lots of extras and guarantees.
More information about the Schöne-Ferien-Garantie.
We have also been awarded 4.5 out of 5 Happy Crowns!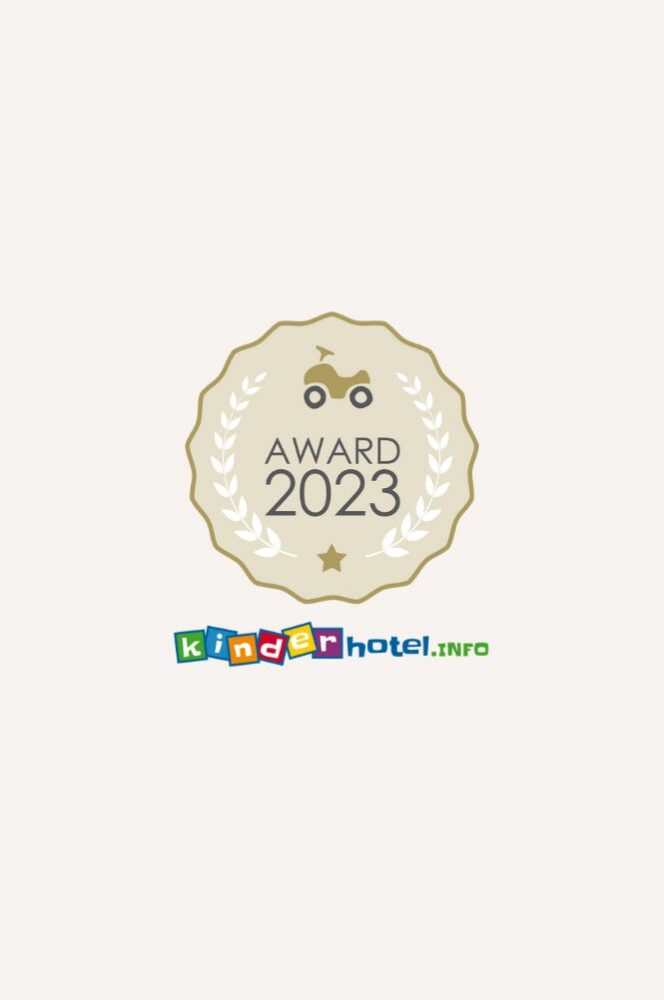 Among the 50 best children's hotels in Europe
The holiday portal kinderhotel.info is now one of the most comprehensive comparison platforms in Europe and regularly honours the best children's hotels with its award.

From a selection of 744 family hotels all over Europe, we are in 44th place and were delighted to receive the 2023 Award again for the third time. This puts us in the TopTen of the most popular family hotels in Germany and makes us number 2 in Lower Saxony.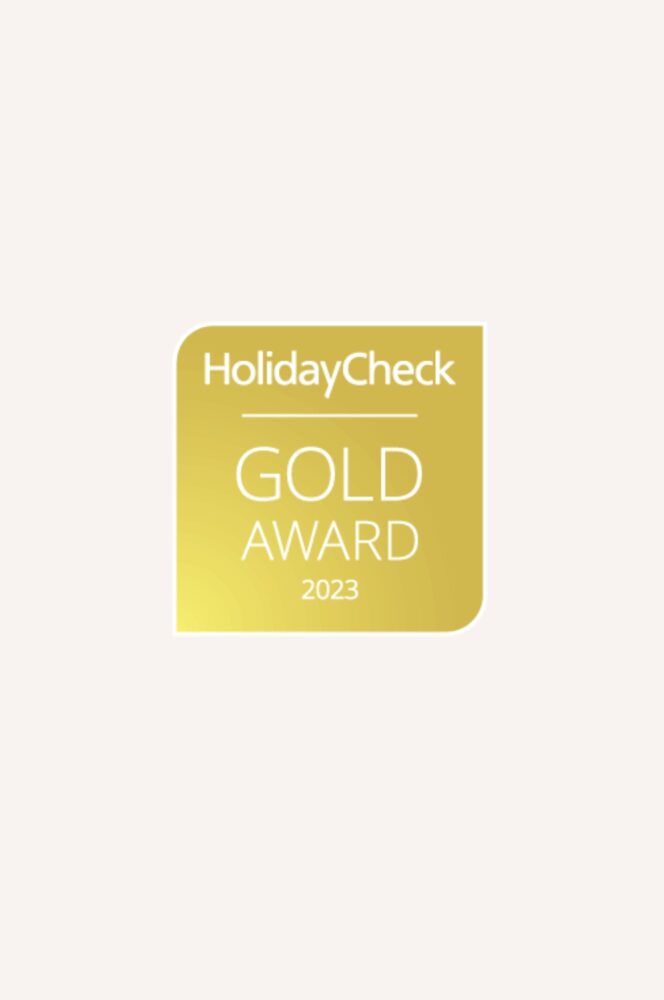 HolidayCheck Gold Award
For 2023, we can once again look forward to the tried and tested HolidayCheck Gold Award. We have received the award for the seventh time in a row, putting us in 8th place among the most popular family hotels in Germany.

We would like to thank our entire team for their repeated great performance in all areas, be it the kitchen, the service, the housekeeping, the house technology, the childcare, the reception and our long-standing cooperation partners in the field of cosmetics and riding.

And of course you, our dear guests, for the numerous positive reviews.

Press area
Press information and downloads
Dear journalists, dear bloggers,
Welcome to the press area of Familotel Landhaus Averbeck!
In this area you will find current photo material as well as facts and figures about our house. All contents are intended for free and is available for download free of charge. In case of publication, however, we kindly ask you to inform us.
If you have any questions, we will be happy to assist you! You can reach us by phone at +49 5054-249 or by e-mail at marketing@landhausaverbeck.de
Picture material
Our photos and logos are available free of charge for editorial of the Familotel Landhaus Averbeck. Under the following links you can download the pictures in different resolutions. If you use our photo material, please send us a voucher copy to Familotel Landhaus Averbeck, Beate Stoßberg, Hassel 3, 29303 Bergen.
Please always quote "Familotel Landhaus Averbeck" as the source of the image.
Landhaus Averbeck press pictures
View and download all pictures
Landhaus Averbeck Logos
View and download logos